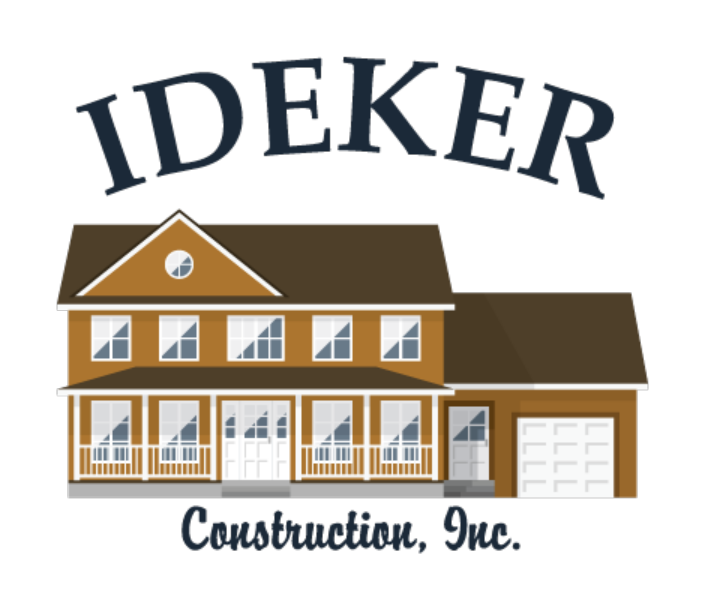 Just here to keep the alert away
46087 259th St
Hartford, SD 57033
SIOUX EMPIRE REMODELING AND ADDITIONS SERVICES
Kitchens
Bathrooms
Additions
Garages
Windows
Doors
& More
Home Remodeling
Are you looking to remodel your home in Sioux Falls or the surrounding area? Ideker Construction is your professional Sioux Falls remodeling contractor. We understand that remodeling your home is a very important and exciting change in your life and home. You have put a lot of thought into your project and are ready to see it become a reality. Therefore, our sole focus is to work closely with you and be there for you throughout the whole home remodel process. We work very hard to complete all our work on time and within budget. Our personal attention to your needs ensure that you understand all of your options and choices, that you are completely knowledgeable about the process, that all of your questions are answered and ultimately you receive exactly what you expected. We will be by your side until you are satisfied with every detail and every element of your remodeling job. We don't want to just meet your expectations; we want to exceed them!
We specialize in remodels for every room in the home. In addition, we specialize in additions for any area of the home. We have been customizing homes for over 20 years throughout the Sioux Empire! We have the experience and equipment to complete any job from top to bottom. Our combination of experience, material selection, customer service and competitive pricing is second to none.
REMODEL & ADDITION SERVICES:
Kitchens
Bathrooms
Windows & Doors
Insulation & Energy Efficiency
Interior & Exterior Painting
Hardwood & Tile Flooring
Patio Covers & Decking
Exterior Siding
Roofing
And More!
Contact us today for a free estimate on your remodeling project!

KITCHEN REMODELING
The kitchen is often referred to as the heart of the home and is the most common gathering place for family and friends. We will design a beautiful, practical are that includes new cabinets, back splash, counter tops, flooring, and more. We can transform your old and outdated space into a completely custom design with new appliances and fixtures.
BATHROOM REMODELING
Let us help create a spa oasis in your home. Whether it is a small half- bathroom for guests, or a large master bath with a walk-in tile shower, we can complete the job. We will work with you to choose the best fixtures, counter tops, flooring and design to meet all your wants and needs.
ADDITIONS
Building an addition will not only help increase the value and appeal of your home, but will add more of that much-needed space. Our expert team will choose the best materials and design options to get maximum functionality and return on investment. Adding an addition can be intimidating, but is a great alternative to purchasing a larger home. Not only do you not have to move, you can customize your addition to be exactly how it will work best for you and your family.
REPLACEMENT WINDOWS
Improve your curbside appeal, increase the resale value and energy efficiency of your home with new windows from Ideker Construction. There are many efficient options to choose from such as vinyl, wood, composite and modern thermal block aluminum windows. All these options look great and will save money by reducing your energy costs over time.